The Department of Earth Sciences would like to say congratulations to all the graduates during the Spring 2022 convocation. The Faculty and Staff want to celebrate our graduating students for all their hard work over the past 4+ years and wish them well in their future careers.

The Department would like all our graduating students (some are listed below) to know that as you transition into your alumni status from Carleton, that the Staff and Faculty in the Department of Earth Sciences are still here to support you. Please continue to use us as a resource and keep in touch, letting us know all the amazing things you're working on.

Please visit the Convocation June 2022 website for more listing and details on student achievements at Carleton. 

We wish you the best of luck where ever your future takes you!!



Kaitlyn de Moree van Lierde
Kaitlyn is graduating from her B.Sc. Honours in Earth Sciences with a concentration in Geophysics with High Distinction. She has always had a keen interest in geology, which began with the collection of her first rock samples at 3 years old. In high school she fell in love with the challenge that physics offered and upon discovering that Carleton University offered a degree in Geophysics, she enrolled and has never looked back. In 2019 she began working with Dr. Richard Ernst, Dr. Chris Rogers, and the Large Igneous Provinces Commission. She has been, and continues to be, part of projects on a wide range of topics, from the Commission's large igneous province geochronology database to global Archean paleomagnetic reconstructions to gravitational and magnetic modelling the Mackenzie large igneous province plume center, which will be presented at the 2022 Goldschmidt Hawaii Conference. Her current position as a Geophysical Data Analyst at Sander Geophysics Ltd is the continuation of her exploration geophysics journey. With this position, she will be travelling the world while working in airborne geophysics. While her B.Sc. has drawn to a close, she has not yet rules out pursuing a M.Sc. or Ph.D of Geophysics in the coming years. She is till heavily involved in geology research and currently has two academic papers in the works. She is proud to say she has found the field in which she belongs and hopes to stay.
She is honoured to have spent the past four years with her fellow Earth Science students (Rock Chomperz, we did it!). They have been part of many of her best memories here at Carleton, including evenings studying in the Mineralogy lab, licking, chewing or tasting every rock possible, thousands of geology puns and the entirety of our field course, which they were luck to be able to complete despite the 2-year delay caused by the pandemic. She looks forward to seeing what this class will accomplish in the future, as she has never known a group of people so dedicated and passionate to their chosen field of study. She would also like to acknowledge that the professors of the Earth Sciences department played a large roll in making the atmosphere of the Department so amazing. The love that the professors have for their fields, along with how much they genuinely care about the students in the department, helped foster such an inclusive, fun and unforgettable atmosphere.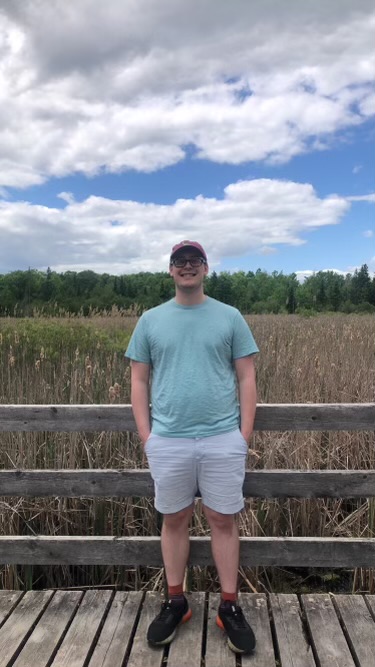 Logan Micucci
Logan is graduating with his B.Sc. Honours in Earth Sciences with a concentration in Vertebrate Paleontology and Paleoecology with High Distinction. Throughout his time at Carleton, he has made many fond memories which include: winning the collegiate cup with the Men's Rugby team in his 2nd year, presenting his Thesis at the Honours Thesis Day and all the labs with his classmates. All of these are memories he'll hold onto for many years to come. Finishing his degree during the covid pandemic defiantly came with its' challenges. The move to online-only courses led to a loss of that interpersonal interaction that he found in his classes and also led to a stop or in-person labs which reduced the hands-on experience. However, despite the challenges of covid-19, the ability to hold both the Fall term Thesis talks and the Winter term Honours Thesis day with a poster presentation, was a breath of fresh air after over 2 years of online courses. Logan would like to thank everyone from the bottom of his heart who helped make that happen. Moving forward after graduation, Logan will be taking a break then then hopes to start work on a Master's of Science in Paleontology in 2023.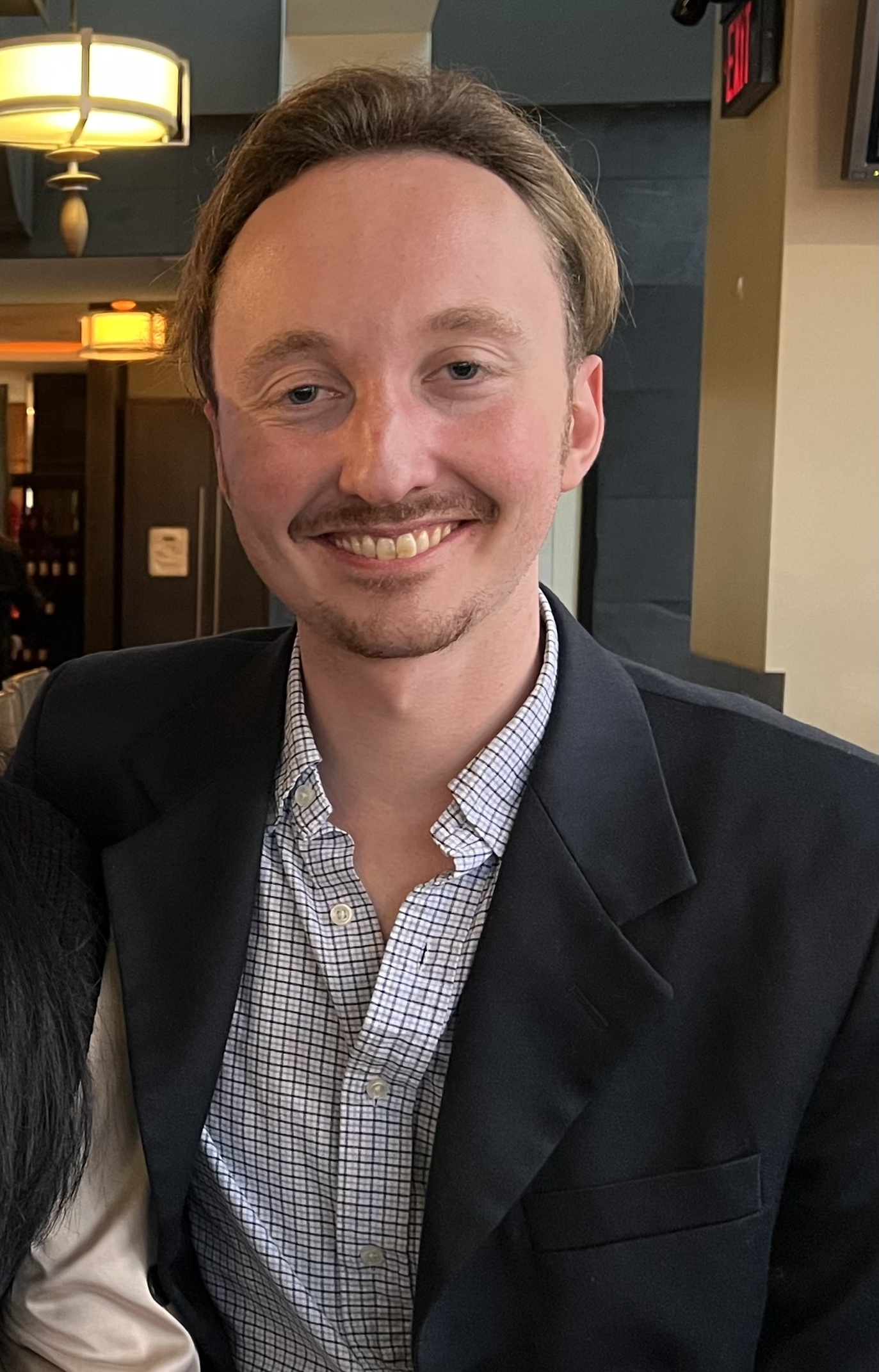 Urgon Snider
Urgon is graduating with his B.Sc. Honours in Earth Sciences with a concentration in Vertebrate Paleontology and Paleoecology. He felt this degree was a combination of both Earth Sciences and Biology, which was beneficial as it put his feet in both camps, instilling different perspectives on Science, as well as creating a well-rounded learning experience.
Four years seems to have passed within the blink of an eye. One of his first memories was meeting University friends in their ERTH 1006 labs and going on the Ottawa field trip with them to different mineral and rock localities across the Ottawa region. For the first time he was able to go and look at these outcrops and was able to discern different minerals and sedimentation. Another memorable experience was completing his Thesis with Dr. Hillary Maddin (Carleton University) and Dr. Jordan Mallon (Canadian Museum of Nature), where he was able to work firsthand with holotype specimens of ceratopsid dinosaurs. Going from reading textbooks and watching online lectures about dinosaurs to interacting with massive dinosaur skulls is an experience he'll never forget.
Urgon is planning to take a gap year before continuing on with his Masters degree, where he hopes to continue on with vertebrate paleontology. During his gap year he'll be continuing research towards a potential future paper and heading to on a field expedition with Dr. Mallon in Alberta. They are hoping to explore and enhance their understanding of a Centrosaurus Mega bone Bed.
Urgon would like to say "to all that have an interest and passion for rocks, minerals, fossils and anything related to the studies of our beautiful planet, Carleton is the place for you. The Earth Sciences Department has some of the most welcoming, thoughtful and compassionate people I have ever had the change to meet. A huge thank you to everyone in the Earth Sciences Department, without you, I would not have made it through to the end. A very special thank you to Dr. Jordon Mallon and Dr. Hillary Maddin, their help and guidance pushed me to places where I could never imagine being, it has been an honour and privilege to work with them. Thank you to all who helped me during my time at Carleton, it has been an immense pleasure and I look forward to future visits to my alma mater".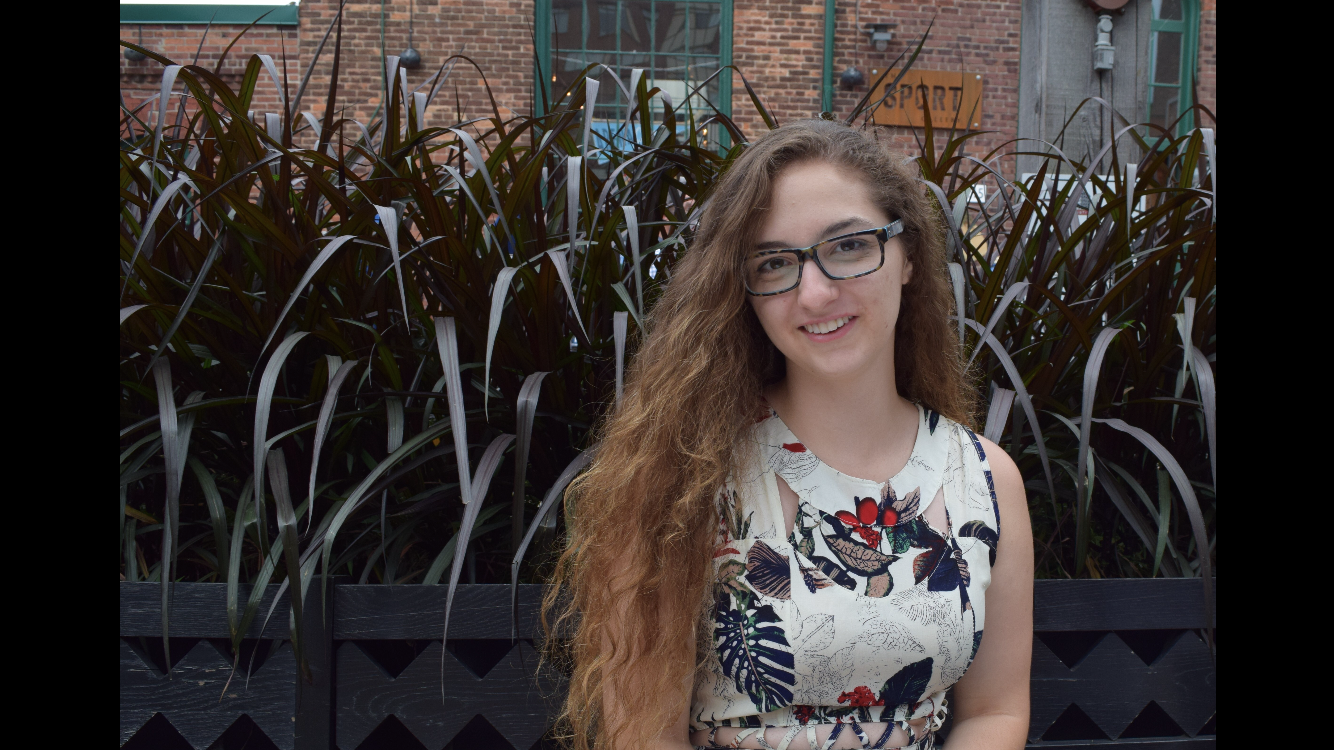 Marie-Pierre Nantel
Marie is graduating with a B.Sc. Honours in Earth Sciences with a concentration in Geophysics. This is the secound degree she has finished at Carleton University, with her first being in Mathematics.
Finishing her degree at the end of a pandemic was without a doubt, a challenge. Spending so much time in isolation, trying to learn with a computer, without in-person interaction was one of the most difficult feats she's had to over come. Once courses resumed on campus she realized how much she missed being with her fellow students and professors in class, as well as being able to attend the campus. It was a wonderful end to her degree to be able to start coming back in person to courses and labs.
Her time at Carleton has been wonderful, the most fun and memorable experiences that she will cherish are from her time in the Earth Sciences Department. She has made new friends, found a mentor and gained a lot of help with ways to begin her career as a geophysicist. She was able to organize and host Geoscience  Career seminar series with PDAC as a member of GeoSoc (Earth Science student society) and was able to end off her time as an Undergraduate student with her classmates in field school. She will always treasure the people and her time as an Undergraduate student in the Earth Sciences Department.
Her goal is to become a Geophysicist who specializes in seismic data. After graduation, she will return to Carleton University to complete a Masters degree in the Earth Sciences Department. She will be working with Dr. Dariush Motazedian and Barbara Dietiker from the Geological Survey of Canada to work on passive seismic (HVSR) data in the Ottawa region.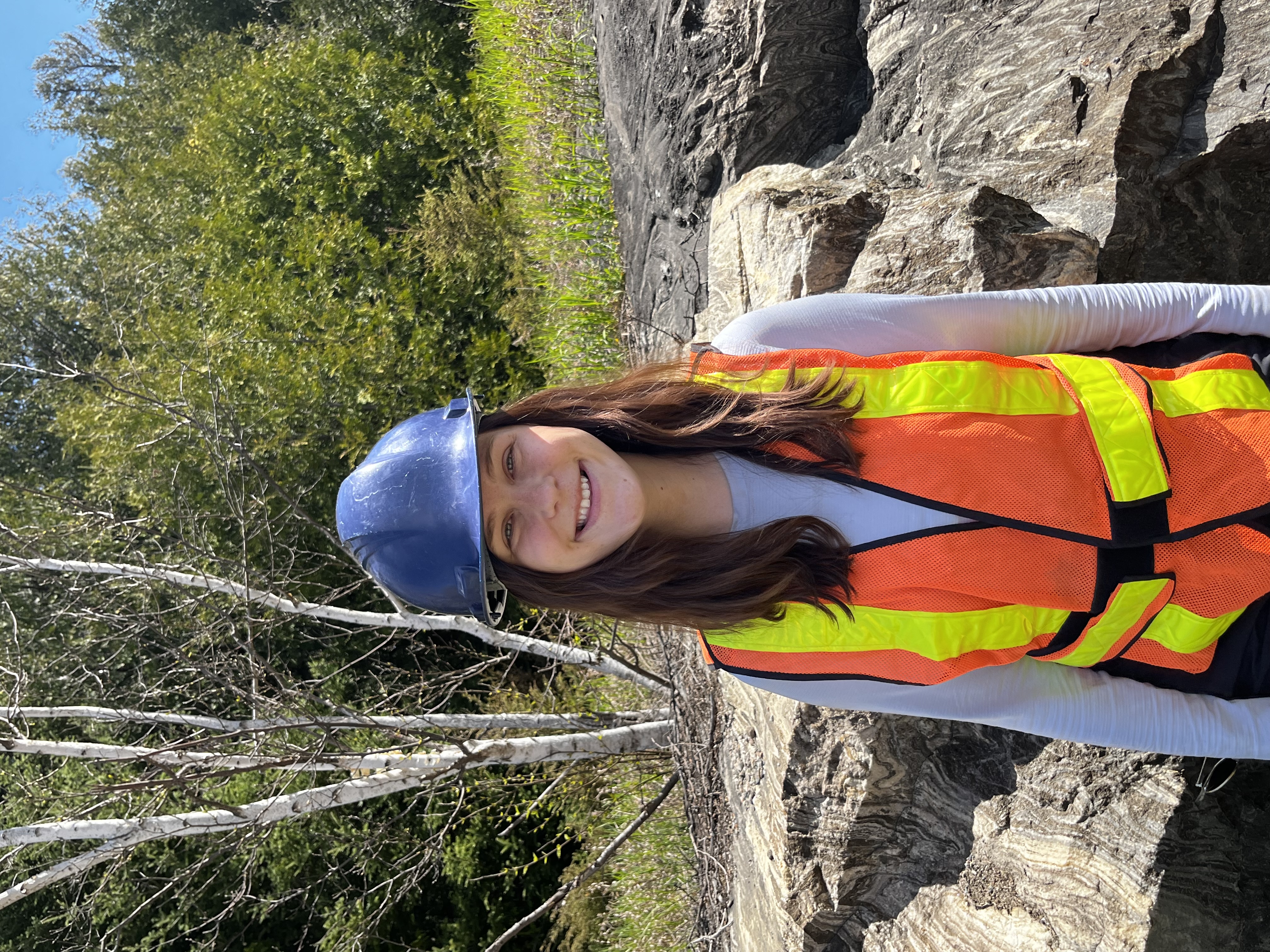 Lauren Maclellan
Lauren will be graduating with a B.Sc. Honours in Earth Sciences. She has also been awarded the Senate Medal for Outstanding Academic Achievement. 
Her four years in the program went by so quickly (except for the global pandemic which may have been as slow as erosion), but she had a blast, mainly due to the Rock Chomperz!!! Some of her best memories were made in the Earth Sciences labs, Ollies and studying late with classmates. The best memory would have to be the ERTH 2802 field course. Even though it was on hold for two years, she couldn't think of a better way to end her degree than in the field and making some last memories before everyone splits...hyuh! 
Next September 2022 she will be heading off to Dalhousie University in Halifax to do a PhD focusing on the cosmogenic isotope carbon-14.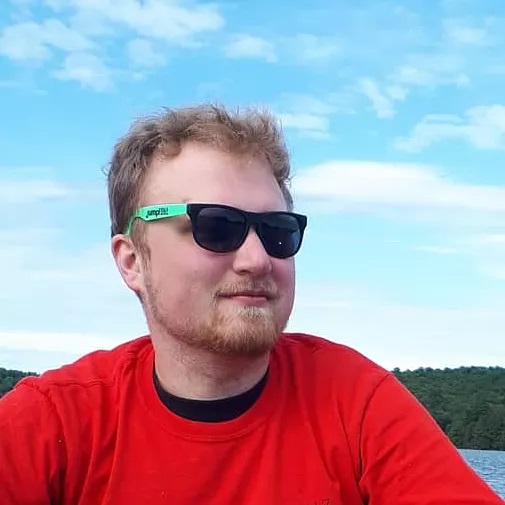 Nathan Mask
Nathan will be graduating with a B.Sc. Honours with a concentration in Geophysics. He is looking forward to the next adventure!
 
Posted on: Friday, June 17, 2022