The study of Earth Sciences provides us with the knowledge that Earth is a fundamental part of our environment and understanding this environment is the realm of geology.  The Department of Earth Sciences at Carleton University offers 11 different programs based on your area of interest.  They cover a wide range of topics including mineralogy, petrology, environmental geology, economic geology, sedimentology, geophysics and Vertebrate Paleontology and Paleoecology.  Many of our programs are tailored so that upon graduation, you will be eligible for a Professional Geoscientist designation in Ontario with the PGO. Here is an example of the program flow chart from our honours program.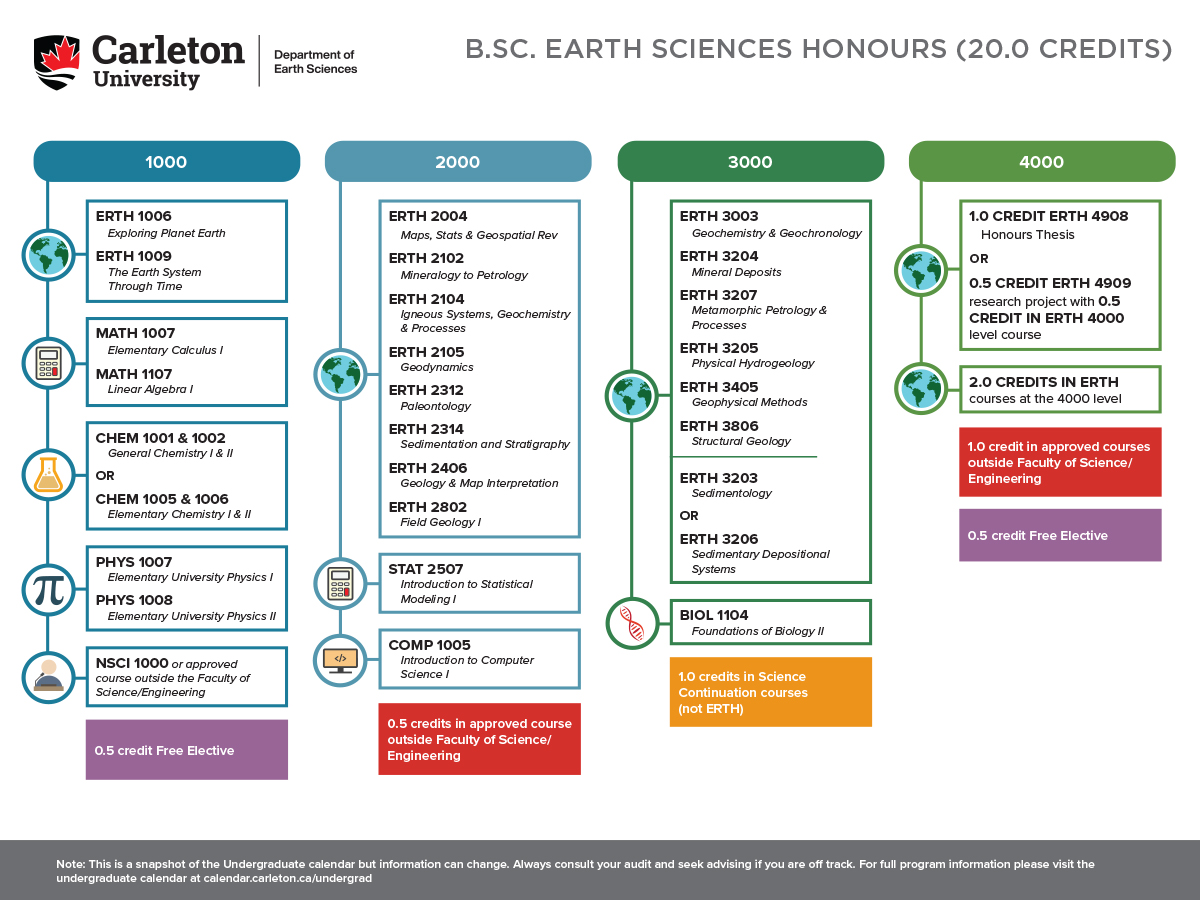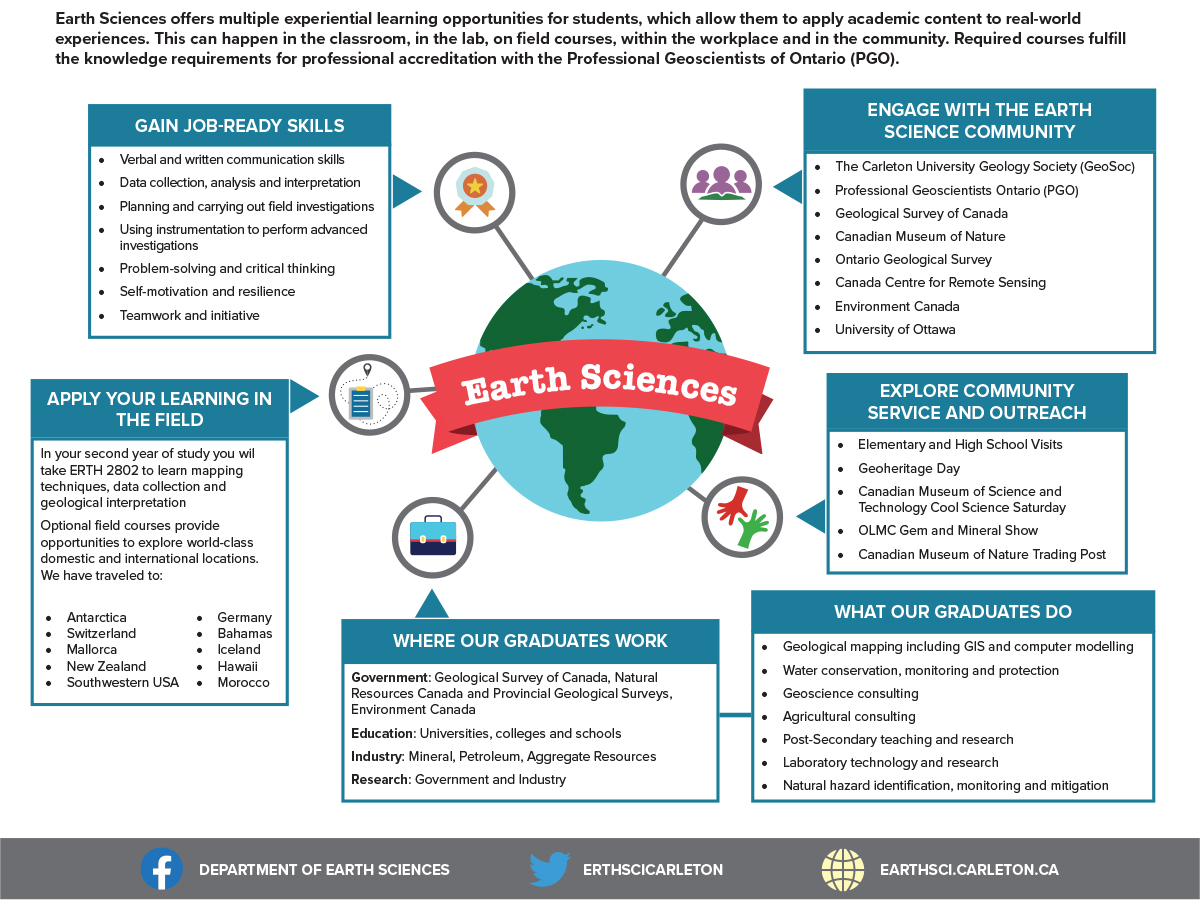 For full program flow charts, click here. 

As a Carleton Earth Sciences student, you will gain experience through lectures, seminars, labs and fieldwork. You will have opportunities to work with Faculty Members on research both regionally and internationally. Our programs have a particular emphasis on field-based learning.

Undergraduate students have the opportunity to take a minimum of three field courses, and some years even more. This field experience not only gives them a more well-rounded education, but it makes students more "marketable" for student summer jobs positions and employment upon their graduation.

Graduate Studies offer the opportunity to master techniques and instruments in highly specialized laboratories and work with the state of the art computing facilities. You may also carry out field work in a remote wilderness area in Canada; work aboard a research vessel studying ocean sediments in climate change related research or sea-floor mineralization studies; study rocks from the Himalayas, Africa or Hawaii; become part of a sophisticated world-wide seismic data acquisition and seismic risk assessment program; or collaborate with industry scientists in a mining camp, the petroleum industry or an urban water resource program. Graduates have the benefits as being a member of the Ottawa-Carleton Geoscience Centre (joint institute) between Carleton University and University of Ottawa. There are shared graduate and 4th year course offerings, common graduate supervisors, OCGC research seminars and shared field trips.
Science and Sustainability Webinar
December 7th, 2021
This webinar, design to spotlight excellence in research in the Faculty of Science related to the United Nations Sustainable Development Goals (SDG's),  had three themes:  Climate Action, Zero Hunger, and Good Health and Wellbeing.  Under the Climate Action theme, the Department of Earth Sciences was represented by Dr. Tim Patterson and Dr. Nawaf Nasser, who discussed the impact of storm events on algal growth in lake waters and the impact of climate on metal mobility in lake waters and sediments.  Listen to the fascinating research work being done in the Department of Earth Sciences on the impacts of climate change.