A number of Graduate students from the Maddin Lab attended the Society of Vertebrate Paleontology's Annual Meeting the week of November 2nd. Graduate students were invited to present a talk/lecture which included Dana Korneisel, Misha Whittingham and Thomas Cullen.

Dana Korneisel also received the Steven Cohen Award for Student Research:

The Steven Cohen Award for Student Research is to foster excellent student research in the study of vertebrate paleontology by making funds available to an exemplary student or students. The funds awarded may be used by students in support of field research, museum research, laboratory research or other academic research activities. Particular consideration is given to proposals for research that is innovative, unpredictable, and unusual; research that has direct application to understanding and interpreting the vertebrate fossil record.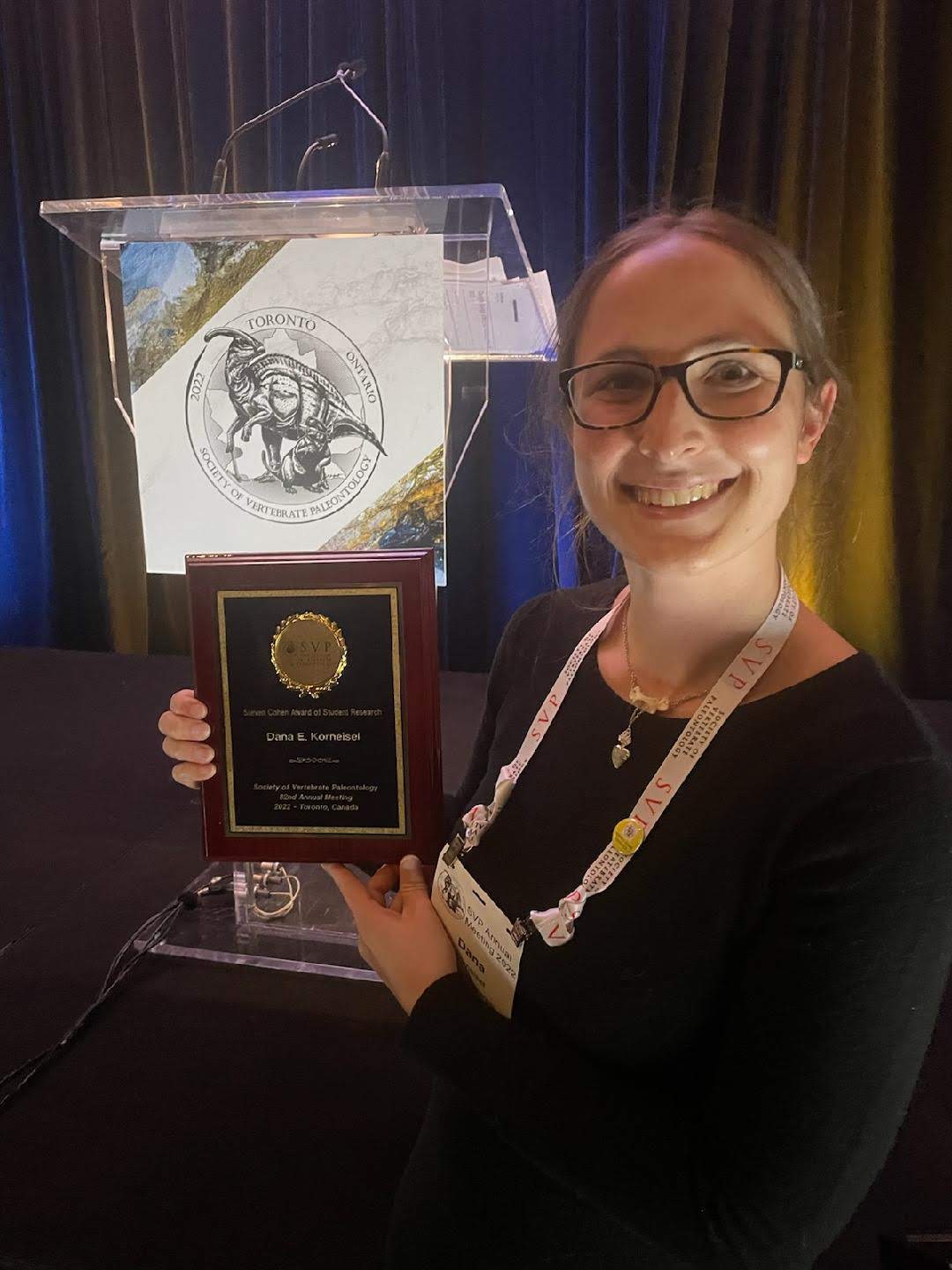 Photo Credit: Dana Korneisel
Posted on: Friday, November 11, 2022