On Tuesday afternoon, June 24th, the Department of Earth Sciences hosted its first Virtual Graduation Celebration for graduate and undergraduate students.  The goal was to congratulate our students on their hard work, given that the usual Carleton Convocation event has been postponed for 2020 due to COVID-19.  The online event was attended by faculty, staff, many of our graduating students and their family members.  Each student was introduced by a faculty member who knew that student well, usually because the students had worked with the faculty member on a research project.  Each student then had time to thank those who had been instrumental in their academic success, and to let everyone know what plans they might have for the near future.
The Department is considering making this a new tradition, even if future Carleton Convocation ceremonies return to a face-to-face format.  The Department Virtual Celebration allowed students to rekindle contacts with the department, and gives students and family members who are not in the Ottawa area the opportunity to participate in a graduation event.  It is also a nice event for students to see each other again and celebrate their success together.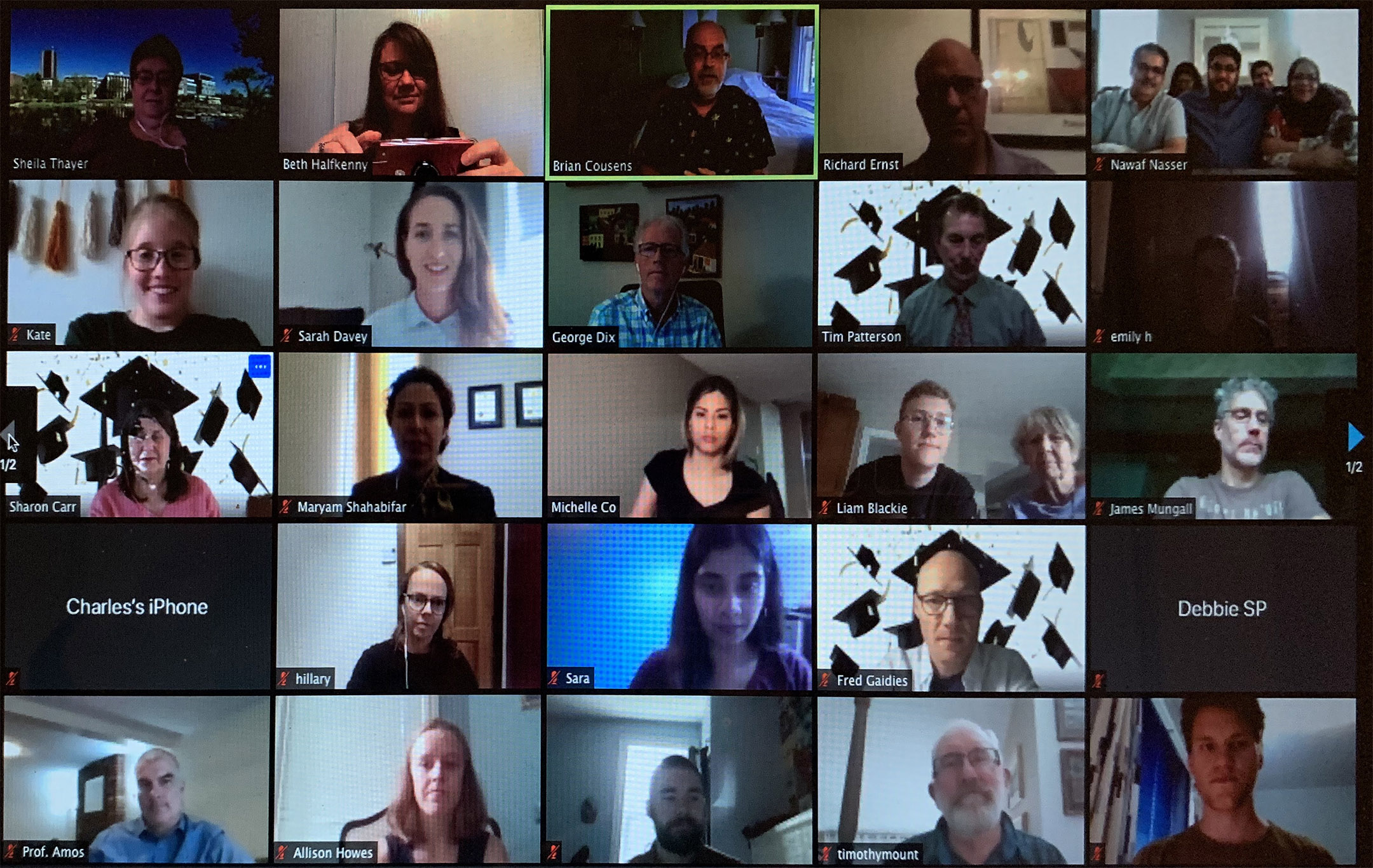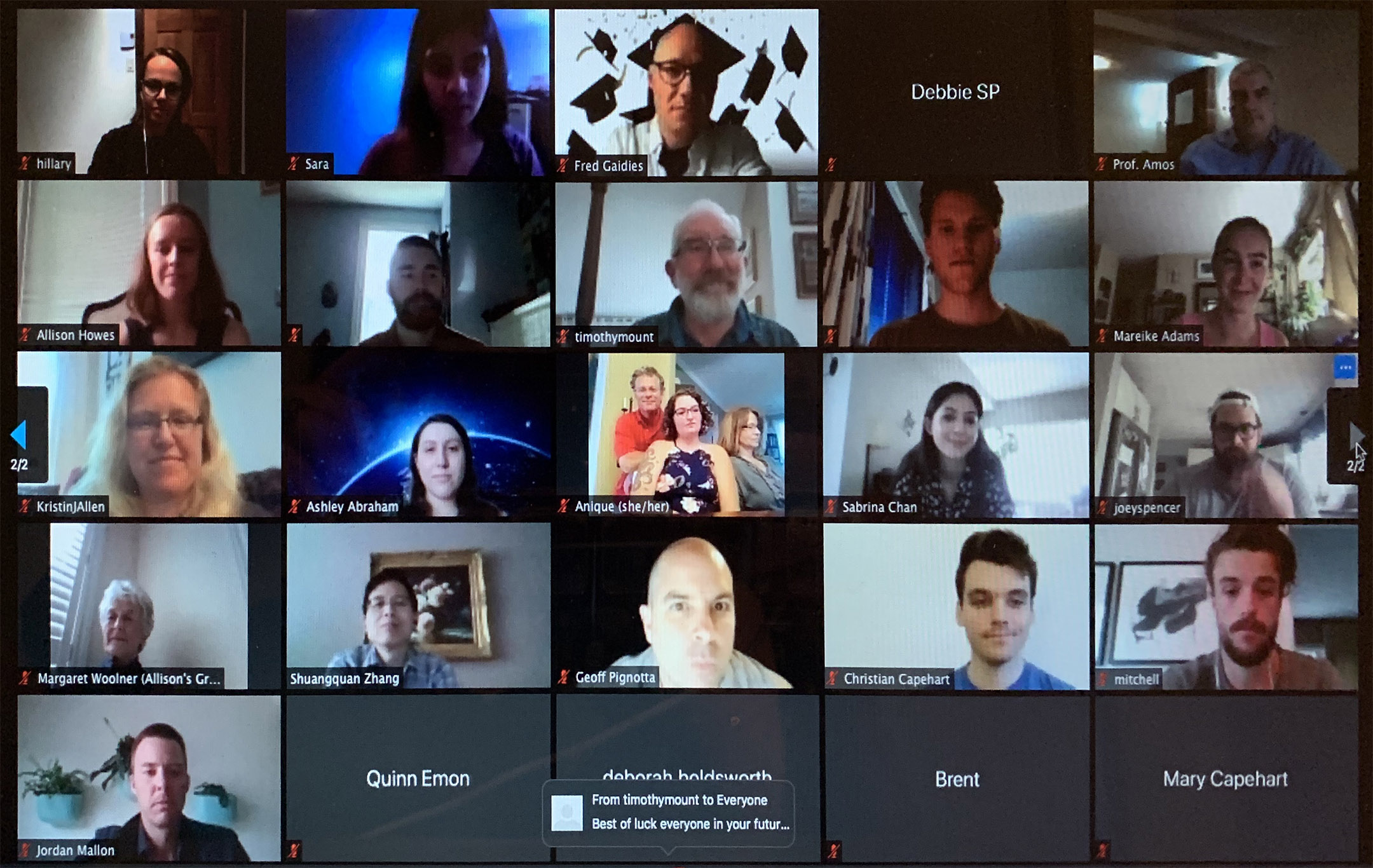 Furthermore, the Department of Earth Sciences has published a congratulatory video delivering their best wishes and advice to graduate students as they embark on their next journey. You can watch the video here!
The Department thanks all those who participated in our event on Tuesday.
Congratulations to the Graduating Class of 2020!
Posted on: Thursday, June 25, 2020