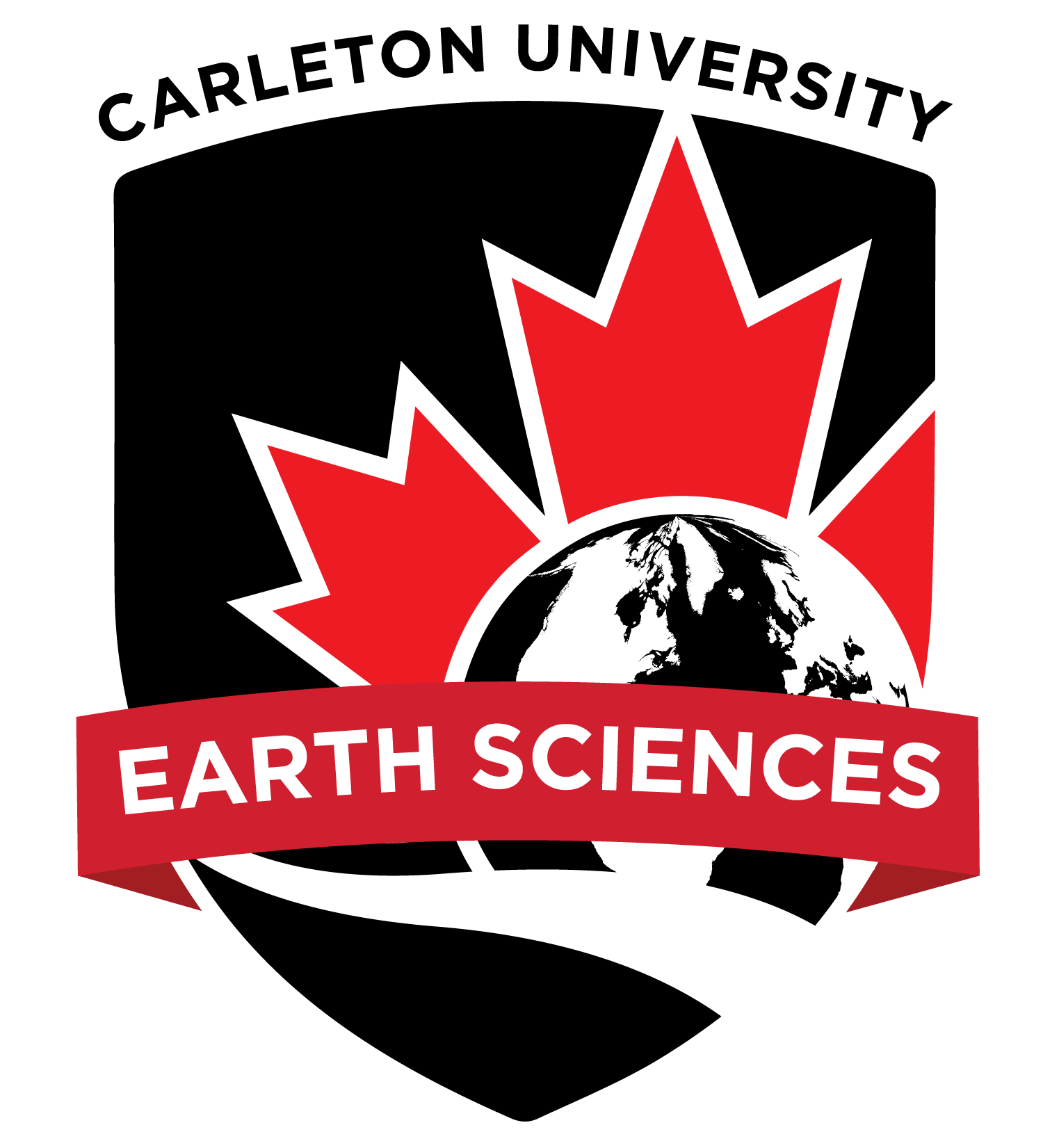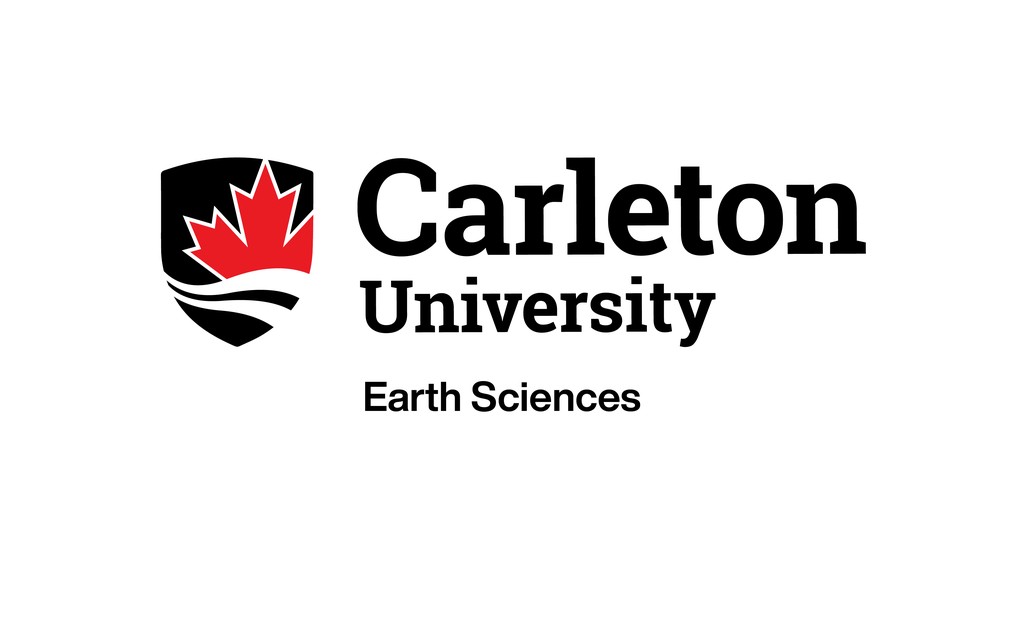 Carleton Earth Sciences - News From The Chair
I have recently begun my term as chair and what better way to start than by connecting with Alumni and friends of the Department of Earth Sciences through this letter. Brian Cousens finished his term as departmental chair at the end of June. I would like to thank Brian for successfully shepherding the department through possibly the most challenging years of its existence, as we struggled to adapt to restrictions brought on by the once-in-a-century COVID-19 pandemic. Although the pandemic is by no means behind us, my hope is that we will be getting back to a more normal state-of-affairs in the coming months.
Here is an update about some of the happenings in the department community over the past few years and information about upcoming events. In 2023, the Department of Earth Sciences at Carleton University will be celebrating its 70th anniversary, an important milestone – we provide information below about a range of events including a student-alumni field trip to the Grand Canyon in May of 2023. You and your families are warmly invited to participate!
People
We welcome our new Environmental Sedimentologist, Dr. Lyle Nelson, to the department. He has taken over the office of recently retired Dr. Claudia Schröder-Adams and is busily setting up his research laboratory and preparing for field work in Namibia. Dr. George Dix has also retired; we have completed a competition for a faculty position in Environmental Sedimentary Geochemistry and look forward to announcing the successful incumbent. In collaboration with Environmental and Interdisciplinary Science, we are currently recruiting a new faculty member, in the theme Climate Change Mitigation/Adaptation with expertise to teach our core third-year hydrogeology course. In January 2022, Dr. Wasiu Raji joined us in a primarily teaching position as a term Geophysics Instructor. In recent years, Dr. Maryam Shahabi Far and Dr. Shuangquan Zhang have joined our technical staff. They both manage crucial department laboratories, keeping instruments humming along and shepherding students, researchers and samples through the microprobe and isotope geochemistry labs, respectively.
For those of you who many have not heard, we are sad to report that retired Professor Emeritus George Skippen (Nov 2019, Ottawa, ON), former staff member Jack Hogg (Feb 2021, Vancouver Island, BC), retired Associate Professor Kenneth Hooper (July 2021, Ottawa, ON), and retired Professor Emeritus George Chao (May 2022, Ottawa, ON) have passed away and will be greatly missed. We will feature them in an upcoming newsletter. Please share your stories and photos by sending them to Sharon [dot] Carr

carleton [dot] ca.
Several members of our community have been in the news over the last year. Professor Jim Mungall was awarded the Howard Street Robinson medal and lecture tour by the Geological Association of Canada. The NSERC Alliance Grant in partnership with the New Brunswick Museum was awarded to Associate Professor Hillary Maddin and her collaborators Carleton Adjunct Professors Tetsuto Miyashita and Danielle Fraser. Our Scientist in Residence, Richard Ernst is the 2022 recipient of the Career Achievement Award from the Geological Association of Canada. Curator-Technician-Outreach Co-ordinator Beth McLarty Halfkenny has assumed the role of President of the Canadian Federation of Earth Sciences. PhD student Fateme Hormozzade Ghalati won the Geothermal Canada Student Scholarship Award, and PhD students Dana Korneisel and Misha Whittingham received Student Research Grants from the Geological Society of America. This on top of the amazing creativity and productivity that streams out on an annual basis from all of our students, faculty, and staff.
 
Invitation to Upcoming Events, May 2023 Grand Canyon Field Trip and Department 70th Anniversary Activities
FALL 2022
UNESCO Geodiversity Day
Thursday October 6, 2022 - evening event
UNESCO recently declared October 6th as International Geodiversity Day (UNESCO Geodiversity Day) and the department is planning to host an annual event each year. Dr. Claudia Schröder-Adams will return to Carleton University, from her sanctuary in the Gulf Islands, to help us celebrate the first annual Geodiversity Day. We will host a Symposium "Geodiversity, Biodiversity, and a Changing Planet" in partnership with Ingenium and the Canada Science and Technology Museum. The evening program will include a talk by Claudia followed by a panel discussion with experts in soil health, urban planning, groundwater systems, sustainable resource extraction and unique ecosystem environments. Everyone is welcome – more details to come.
Geoheritage Day
Saturday October 8, 2022
The 16th annual Geoheritage Day will take place on October 8th, 2022, with volunteers hosting a number of geological sites around the National Capital region. Explore Geoheritage Day was initiated in 2006 to celebrate the diversity of exceptional sites of geological significance within the National Capital Region. Held each year on a sunny autumn Saturday, the event invites the public to come out to their local parks and green spaces and learn how geological processes have shaped our landscape, given us a glimpse into past environments and provided resources for our use. Geoheritage Day is hosted by volunteers from Carleton University's Department of Earth Sciences, and the Ottawa-Gatineau Geoheritage Project, supported by our partners from the Cardinal Creek Community Association and the International Biodiversity Conservancy.
A website has been developed to expand Geoheritage site information across Canada - Geoheritage Day.
In related news, an initiative to create a Geoheritage Site on the Carleton Campus is being planned - a 4.6 km Geologic Time Trail.
WINTER & SPRING 2023
PDAC Alumni Reception
Monday March 6, 2023
We look forward to seeing students, alumni, and friends of the department at the Prospectors and Developers Conference in Toronto in the New Year. We are planning to host our annual reception in the Royal York Hotel and will be sending out invitations once we have confirmed the date and room.
Grand Canyon Field Trip
May 1 – 7
We are organizing a special field trip this coming year in celebration of our 70th year – a 7-day geological expedition down the Grand Canyon by motorized raft (Hatch River Expeditions) from May 1-7, 2023. This bucket list trip will provide memories that will last a lifetime. The excursion is open to alumni, retirees, adjunct professors and contract instructors past and present, and friends of the department as well as to current students, faculty, contract instructors and staff. See the department website or contact Tim Patterson for more information. Participation is restricted to twenty-nine people; a first deposit will be required no later than September 30, 2022, to secure your place. Join Tim, Lyle, and Sharon - your families are welcome!
FALL 2023 – SAVE THE DATES
Department of Earth Sciences 70th anniversary celebrations
Oct 6th - Oct 7th, 2023
In 2023, it will have been 70 years since the Department (of Geology) was founded and over 50 years since the first international field trips to Spain in 1972 & 1973. We plan a two-day celebration with activities such as the 2nd annual UNESCO Geodiversity day (Friday, Oct 6), an Alumni field trip touring the local Geoheritage sites (Saturday, Oct 7th), department and laboratory tours, a photo history display and a Saturday evening reception and dinner. If you have photos to contribute or are actively in touch with classmates (or would like to be) and would like to organize a class or field trip reunion.
Please contact Sharon [dot] Carr

carleton [dot] ca.
 
Endowments, scholarships and bursaries and a warm thank you to our donors
We would like to thank our generous donors and supporters. We are grateful to those that have contributed to scholarships, bursaries, activity funds and endowments, and to those who are steadfastly topping up existing awards or bursaries.
Endowed initiatives will support students in perpetuity. Here we gratefully acknowledge some that have been created in the last five years including the Darin Wagner Scholarship in Earth Sciences, with preference given to undergraduate students in the Concentration in Finance (Resource Valuation), the Sabita and Sethu Raman Graduate Scholarship, with preference given to students researching novel mineral exploration methods, the K. Sethu Raman Endowment for Field Education in Earth Sciences, in support of student participation in field trips, and the Sharon D. Carr Student Activity Fund, awarded annually in support of academic, social, or professional activities organized by Earth Sciences students. Recently founded bursaries in support of Earth Sciences students include the Cyril G. Rodrigues Bursary in Earth Sciences and the Peter Bee-Deh Yuan Bursary.
Thank you to everyone that contributed to the Charlie Roots Honours Project Fund in Earth Sciences - the endowment is over half a million dollars now thanks to contributions that have trickled in since 2014 and steadfast annual contributions by donors (you know who you are), as well as generous matching funding from both an estate foundation and Carleton University. The annual awards competition is now well established – annual interest from the Charlie Roots Endowment has been awarded to three classes of students in support of their honours theses research costs. In the upcoming 2022-23 academic year, we have $18,000 (from the interest on the endowed principal) to award in support of research projects for the Honours Class of 2023. The family of Charlie Roots as well as members of our department believe that Charlie would be thrilled to know of this legacy in his name.
Stay in Touch
I hope that you all have good memories of your time at Carleton, and also hope that you will keep in touch with us!
Sharon Carr: Sharon

[dot]

Carrcarleton

[dot]

ca
Tim Patterson: Tim

[dot]

Pattersoncarleton

[dot]

ca
Sheila Thayer: Sheila

[dot]

Thayercarleton

[dot]

ca
Sincerely,
Tim Patterson
Chair, Department of Earth Sciences