The Carleton University Geology Society (GeoSoc), which is a student society, in collaboration with the Prospectors & Developers Association of Canada (PDAC) are hosting the Geoscience Career Speaker Series: Forge your own path!

The sessions start February 9th, 2022 at 7:00 pm EST and run every Wednesday until March 30th, 2022.  The first session on February 9th will be presented by Marc Gasparotto and Brent Rouble.

Registration for the event is required.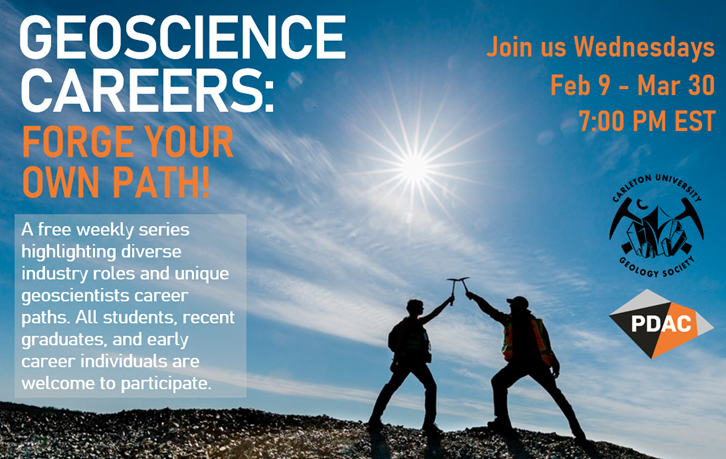 To see the full details of the Series and use the registration link, please visit the PDAC website.
Posted on: Friday, January 28, 2022